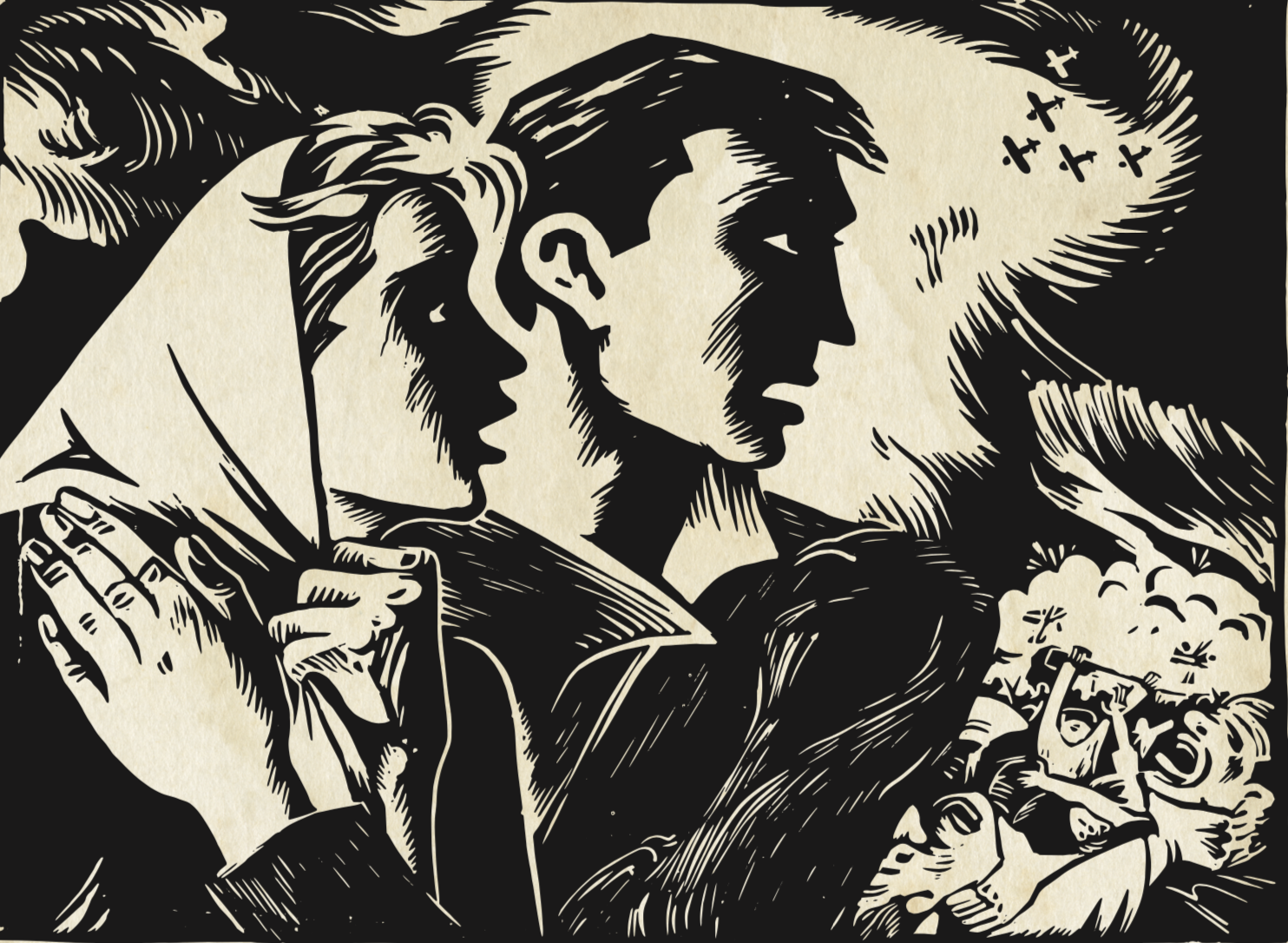 Genocide Awareness Week
April 4-9, 2022
10-year anniversary
#NotOnOurWatch #GAW2022
Not on Our Watch
The 10th Rosenbluth Family Charitable Foundation Genocide Awareness Week, held April 4-9, 2022, is a series of lectures, exhibits and storytelling by distinguished survivors, scholars, politicians, activists, artists, humanitarians and members of law enforcement. This week-long event seeks to address how we, as a global society, confront violent actions and current and ongoing threats of genocide throughout the world, while also looking to the past for guidance and to honor those affected by genocide.
Photo by Robert Sutz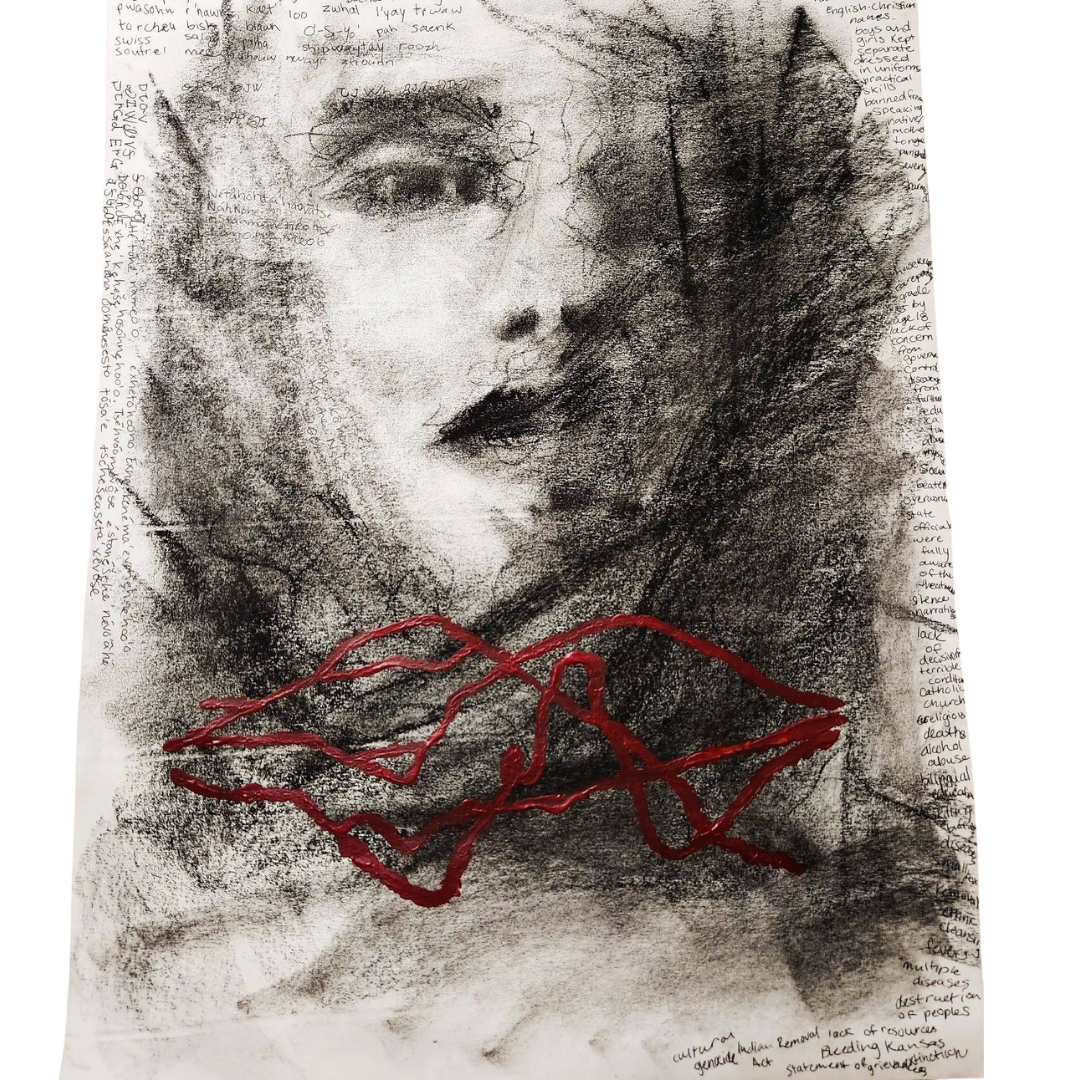 Holocaust by Bullets Exhibit
February 27 - April 17
This compelling exhibition presents the results of decades of research in Eastern Europe by Father Patrick Desbois and his foundation (Yahad-In Unum). It underscores "Holocaust by Bullets," the mass shootings of Jews and others that took place throughout Eastern Europe by the Nazi mobile killing units from 1941 to 1944 as a precursor and model for mass murder crimes today. This exhibit pays homage to the memories of the victims while seeking to promote a proactive movement against genocide. It's free and open to the public. 
Photo info: George Kalman reads the testimonies of villagers who witnessed the murder of their Jewish neighbors. Photo by Eileen O' Brien. 
Docent-led tours will take place on Mondays from 5-7 p.m. and Sundays from 1-3 p.m. There will not be tours on April 17 due to the holiday. 
Hayden Library at Arizona State University, 300 E Orange Mall, Tempe, AZ 85281
Exhibit Opening
February 27, 2022
3 p.m. - 5 p.m. 
Guest Speaker, Rachael Cerrotti, author of We Share the Same Sky
Rachael Cerrotti, is an award-winning author, photographer, educator and audio producer. Her work explores the intergenerational impact of war and the inheritance of memory. She is currently the Inaugural Storyteller in Residence for USC Shoah Foundation where she produces and co-hosts The Memory Generation podcast.
In 2019, Rachael released her first podcast — We Share The Same Sky. It was the first-ever narrative podcast based on a Holocaust survivor's testimony and tells the story of her decade-long journey to retrace her grandmother's war story. We Share The Same Sky was listed as one of the best podcasts of the year by HuffPost, a Reader's Pick by Vulture Magazine and as a "Show We Love" by Apple Podcasts; it is now being taught in high school classrooms around the world. Her critically-acclaimed debut memoir, also titled We Share The Same Sky, was released in August 2021. It received a starred review from Publisher's Weekly and was listed as one of the best books of the month by Apple Books.
BJE Holocaust Educators Conference
Monday, February 28
4:15 - 4:30 p.m.


Registration and Welcome for those attending in person
4:30 - 5:20 p.m.


The Quest for Truth about the Holocaust by Bullets in Lithuania
Grant Gochin
Grant Gochin is actively involved in Jewish affairs, focusing on historical justice. He has spent the past thirty years documenting and restoring signs of Jewish life in Lithuania. He has served as the Chair of the Maceva Project in Lithuania, which mapped/inventoried/documented / restored over fifty abandoned and neglected Jewish cemeteries. Gochin is the author of "Malice, Murder and Manipulation", published in 2013. His book documents his family history of oppression in Lithuania.
5:25 - 6:25 p.m.


Session 1 with four presentations:
"I Only Have Five Days" 
Bjorn Krondorfer, PhD
Testimony by Holocaust Survivor
Ben Lesser
Featured guest, Holocaust Survivor Ben Lesser, recounts what it was like to be a survivor of four Nazi concentration camps, two death trains, and two death marches. He recounts what it was like to be lashed 25 times at Auschwitz and to be the last survivor of the death train from Buchenwald to Dachau. Ben discusses his book, "Living a Life that Matters: from Nazi Nightmare to American Dream," and provides powerful message of hope.
Contemporary Antisemitism from the Far Left and the Far Right
Alex Alvarez, PhD  

Holocaust Literature focusing on the book: The Happiest Man on Earth: The Beautiful Life of an Auschwitz Survivor by Eddie Jaku
Kim Klett  
 
6:35 - 7:25 p.m. 
We Share The Same Sky
Rachael Cerrotti
Fellow at USC Shoah Foundation
In this session, documentary storyteller Rachael Cerrotti, will tell the story of the Rescue of the Danish Jews through the experience of her grandmother, Hana Dubova, who was the only Holocaust survivor in her family. Hana escaped Nazi-occupied Czechoslovakia for Denmark in 1939 at the age of 14 and Rachael has spent over a decade retracing her history. Using photography, video, audio and personal storytelling, Rachael will show how teaching history with modern media and through a contemporary lens can empower students to reflect on their own individual actions and family histories. 
Rachael Cerrotti is the keynote speaker for Holocaust by the Bullets Opening Exhibit and BJE Holocaust Educators Conference. She is an award-winning author, photographer, educator and audio producer as well as the inaugural Storyteller in Residence for USC Shoah Foundation. Her work explores the intergenerational impact of war and the inheritance of memory. For over a decade, she has been retracing her grandmother's Holocaust survival story and shares this journey in her critically-acclaimed podcast and debut memoir, both titled We Share The Same Sky. Rachael's work is now taught in classrooms and communities worldwide. Learn more at: www.rachaelcerrotti.com & www.sharethesamesky.com
7:30 - 8:30 p.m.


Session 2 with four presentations:
"I Only Have Five Days" 
Bjorn Krondorfer, PhD
Contemporary Antisemitism from the Far Left and the Far Right
Alex Alvarez, PhD  
Teaching the Holocaust Comparatively 
Volker Benkert, PhD and Jason Bruner, PhD
The Holocaust in the Lands of the Sephardic Diaspora- Greece, the Balkans, N. Africa, etc...
Stanley Mirvis, PhD  
Genocide Awareness Week Schedule
SHPRS would like to give special thanks to our sponsors: