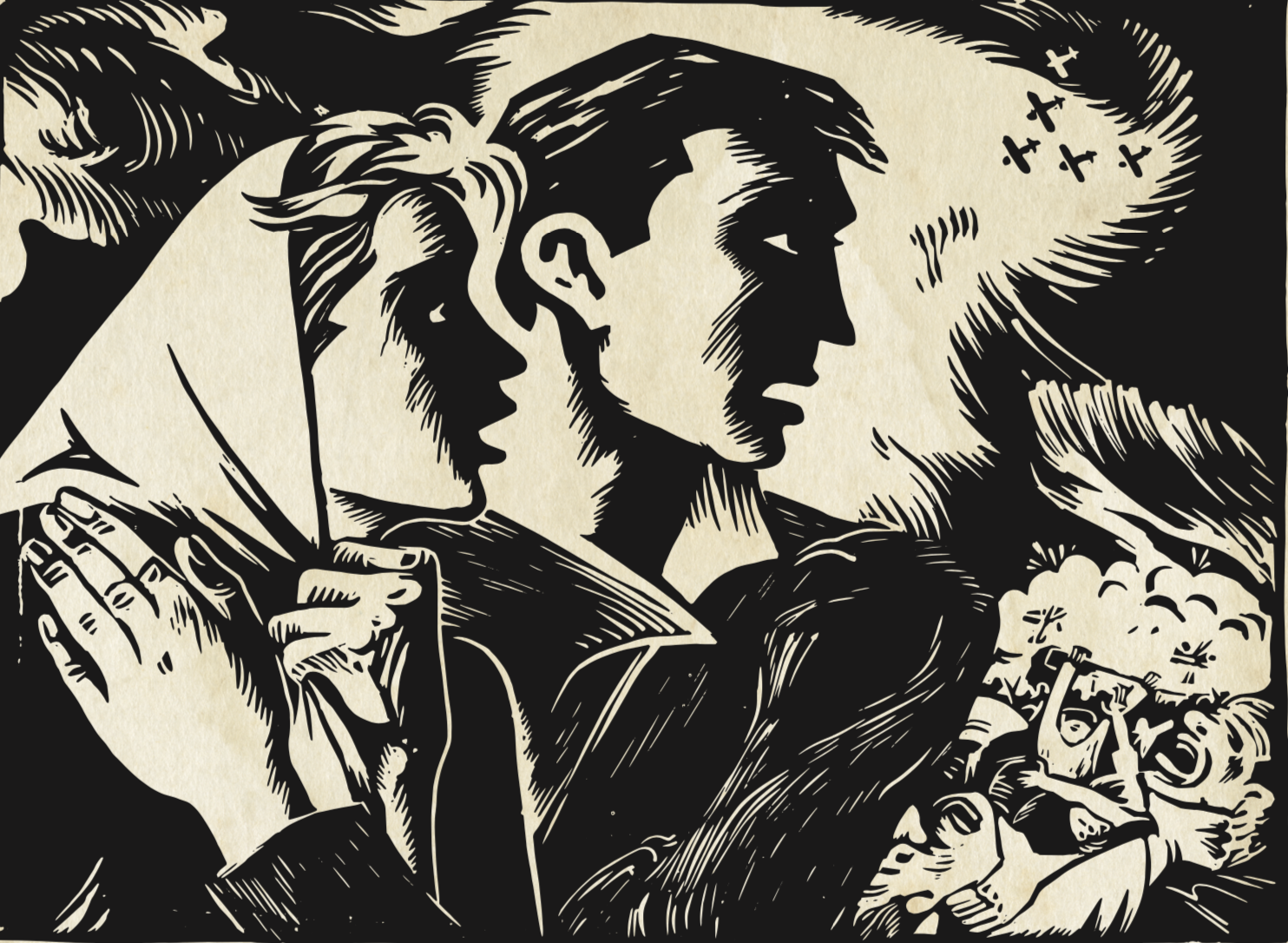 Rosenbluth Family Charitable Foundation Genocide Awareness Week @ ASU
10-year anniversary
(2012-2022)
Rosenbluth Family Charitable Foundation Genocide Awareness Week (GAW) is a week-long event seeking to address how we, as a global society, confront violent actions and current and ongoing threats of genocide and related mass atrocity crimes, throughout the world, while also looking to the past for guidance and to honor those affected by genocide.

GAW pursues three principal goals:
• Fostering genocide education for students and interested community members, through in-person, remote and online delivery, 

• promoting interdisciplinary and comparative research, and 

• providing resources and training for teachers, police and public servants more generally. As a collaboration between Arizona's public universities, GAW also supports and works with a host of organizations dedicated to genocide education throughout our state and region in the interest of sharing and co-developing genocide education resources and events.


Keynote Speaker on Monday, April 4, 2022


Sponsored by the Phoenix Holocaust Association

The Phoenix Holocaust Association is a partnership of Holocaust survivors, their descendants and the larger community. We honor the memory and legacy of the survivors and victims, promote awareness of the Holocaust, provide education of this and other genocides, and contribute to tikkun olam, repair of the world. We are instrumental in educational efforts, for example spearheading a Holocaust Education Taskforce to provide Arizona teachers with materials and resources to teach the Holocaust and other genocides.
Board Members
GAW is committed to fostering genocide education, promoting research on diverse genocides and providing resources for teachers, police and other public servants. Its members come from all three public research universities in Arizona.
Alex Alvarez is a Professor in the Department of Criminology and Criminal Justice at Northern Arizona University. He has published and presented widely on genocide and other forms of collective and interpersonal violence.
 
 
Volker Benkert is an assistant professor of history at Arizona State University. His research explores the history and memory of both totalitarian regimes on German soil.
Jason Bruner is an associate professor of religious studies at Arizona State University. His research interests include religion and violence, African history, and European colonialism.  
Timothy Langille is a lecturer in Jewish Studies and Religious Studies at Arizona State University. His teaching and research focus on Jewish history, genocide, and trauma and memory.  
John Liffiton, Professor Emeritus, is the founder of GAW and has been the director for the last 10 years of what has become the largest genocide conference. He has been presented with the Shofar Zahkor Award from the Phoenix Holocaust Association, recognized by the Assyrian American Cultural Organization of Arizona and given a blessing and commendation by the Archbishop of the Western Diocese of the Armenian Church for his work in genocide and Holocaust education. 
Edward O'Donnell served as Ambassador and Special Envoy for Holocaust Issues from 2003 to 2006, with primary responsibility for unresolved issues of the Holocaust including restitution or a "measure of justice" for Holocaust Survivors and the families of the victims as the senior US Government negotiator. He also negotiated with numerous countries concerning Holocaust education and remembrance and led U.S. diplomatic efforts in multilateral fora to fight against anti-Semitism and other forms of prejudice, hate, stereotyping and persecution. 
Gil Ribak is an Associate Professor of Judaic Studies at the University of Arizona. He has published widely in the field of Modern Jewish history, especially in the context of immigration, interethnic and interracial relations, and Yiddish culture.
 
Hava Tirosh-Samuelson is Regents Professor of History, Irving and Miriam Lowe Professor of Modern Judaism, and Director for Jewish Studies at Arizona State University.  An intellectual historian, she writes on Jewish philosophy and mysticism, religion and ecology, and religion, science, and technology.  She is the author of the award-winning Between Worlds: The Life and Thoughts of Rabbi David ben Judah Messer Leon (1991); Happiness in Premodern Judaism: Virtue, Knowledge and Well-Being (2003), and Religion and Environment: The Case of Judaism (2020).  She is also the editor of 30 books, including the Library of Contemporary Jewish Philosophers (2013-2018), a set of 21 volumes that features outstanding Jewish thinkers today
Advisory Board
The Advisory Board is composed of distinguished individuals dedicated to the success of GAW. The Board will also award the Arizona Human Rights Award to an individual who through philanthropy, education or service has made a lasting impact to further genocide awareness.
For more information on giving to Rosenbluth Family Charitable Foundation Genocide Awareness Week, please contact Alan Sandler, Associate Director of Development, Humanities in The College of Liberal Arts and Science at ASU: alan.sandler@asu.edu or (415)-518-2706.
Rosenbluth Family Charitable Foundation Genocide Awareness Week Brochure