SHPRS Against Racism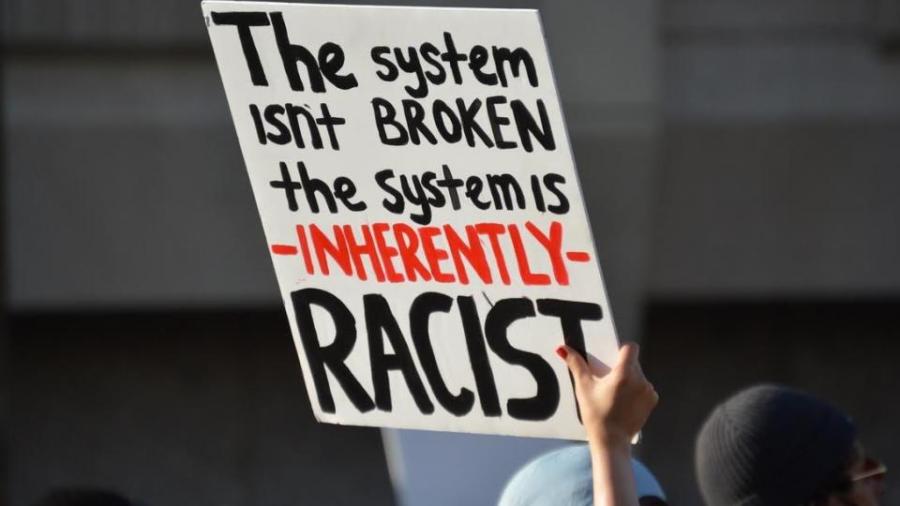 Mission Statement of the SHPRS Anti-Racism Committee
To be anti-racist is to actively fight against racism. Urged on by the ongoing cycle of Black and Brown rebellions that collectively struggle against police violence--the symptomatic manifestation of a violent system of white supremacy that structures everyday life in the United States--the Anti-Racism Committee in the School of Historical, Philosophical and Religious Studies (SHPRS) stands in solidarity with the protestors who took to the streets to defiantly proclaim Black Lives Matter and to demand justice. The Anti-Racism Committee will work to transform words and solidarity into action as we strategize and reflect on how to internally implement effective and meaningful anti-racist change in our small corner of Arizona State University.  We will work to make lasting reforms in our primary area of expertise as educators and teachers by critically rethinking pedagogical approaches, course curriculums, and student events to center Black and Brown voices and experiences. We will also focus on creating a faculty that better reflects the diversity of Arizona State University students, Arizona and US society, broadly.  
The Anti-Racism Committee will work to go beyond campus to engage local and state communities by organizing public-facing events and participating in ongoing conversations inspired by the rebellions and Black Lives Matter. We seek to mobilize our academic expertise and knowledge to inform and fight the ongoing legacies of slavery, settler colonialism, racist law enforcement practices, mass incarceration, and lethal immigration policies and practices.  
To be anti-racist is also to reimagine anti-racist futures based on justice, liberation and freedom--futures that we hope ASU students, staff and faculty, and our broader communities, will join us in imagining, creating and enacting.  
Course Themes and Highlights
SHPRS is committed, now more than ever, to helping our students and the broader community understand the ongoing realities of systemic racial violence and oppression, and to hearing past and present voices offering alternative visions of justice. We believe that research, pedagogy, and community engagement will better equip us all to imagine and act in pursuit of a more just, anti-racist, and democratic society.
As historians, philosophers and scholars of religion, our faculty regularly offer a variety of courses that address historical and contemporaneous questions of racism, racial violence, and anti-racism. Core themes that unite many of our courses include:
Racism: How have racism, racial discrimination, and white supremacist violence been institutionalized and normalized?
Social Movements: What role(s) do officials and civilians play in the governance of society, creating communities, and making change?
Justice: What does justice look like, and how have different members of society around the world advanced notions of justice?
In addition, during spring 2023, SHPRS is offering the following courses that will directly address racism against Black, Indigenous and Latinx lives, as well as other People of Color in the United States:
REL 225: Africana Religious Studies
HST 302: Jews, Christians & Muslims in Early Modern World
HST 302: Indigenous Peoples of the Americas
HST 305: Queer Caribbean
HST 306: Civil Rights to Black Lives Matter
HST 325: Immigration and Ethnicity in the U.S.
REL 326: Hispanic Religion, Culture and Healing
REL 330: Native American Worldviews
HST 338: American Indian History since 1900
REL 379: Religion/Nationalism/Ethnic Conflict
HST 495: Holocaust in Poland
We encourage students to learn about racism and help build anti-racist knowledge by joining the conversation in these courses, and within the walkways and offices (both physical and virtual) of Coor Hall. We also welcome and encourage students to propose additional themes and questions for SHPRS to address in our curriculum and programming. Working with our students and community members, SHPRS will continue to advance our mission to build a better future and equitable society for all.
A student project for REL 379/SGS 343 in Fall 2022 with Dr. Timothy Langille produced a website of resources regarding racial anxiety. SHPRS is proud to support Laliya Sabuni's website: www.newdaysnewdawn.com.
For questions or any inquiries, please contact Alexander Aviña, Chair of the SHPRS Anti-Racism Committee, Alexander.Avina@asu.edu.
Upcoming Events
Democracy from the Ground Up: Community Grassroots Politics and Future Directions
Thursday, January 19 | 11 a.m. | Coor Hall 4403 and Online
Join us for a roundtable conversation with three Phoenix-based community organizers as they take stock of 2022 and discuss ongoing efforts to combat racism, antisemitism and environmental injustice while building a more just and inclusive community in Arizona and beyond.
Speakers
Patrick Brown
Parliamentarian & Social Media Communications Chair, NAACP Maricopa County Branch
Elsa Gebreyohanes
Ministry of Education, Black Lives Matter Phoenix Metro
Carolina Rodriguez-Greer
Arizona State Director, Mi Familia Vota
Rabbi Dr. Shmuly Yanklowitz
President & Dean of the Valley Beit Midrash, the founder of Arizona Jews for Jews for Justice, and the author of 23 books on Jewish ethics.